Automotive Brakes should be examined at least once a year for the safety of your car. Preserving your car's brakes is among the most vital measures you can take. You can have the confidence of knowing that when you press your foot to the brake, your car is coming to a stop. Matlock Tire Service & Auto Repair offers quality brake repair at an affordable price.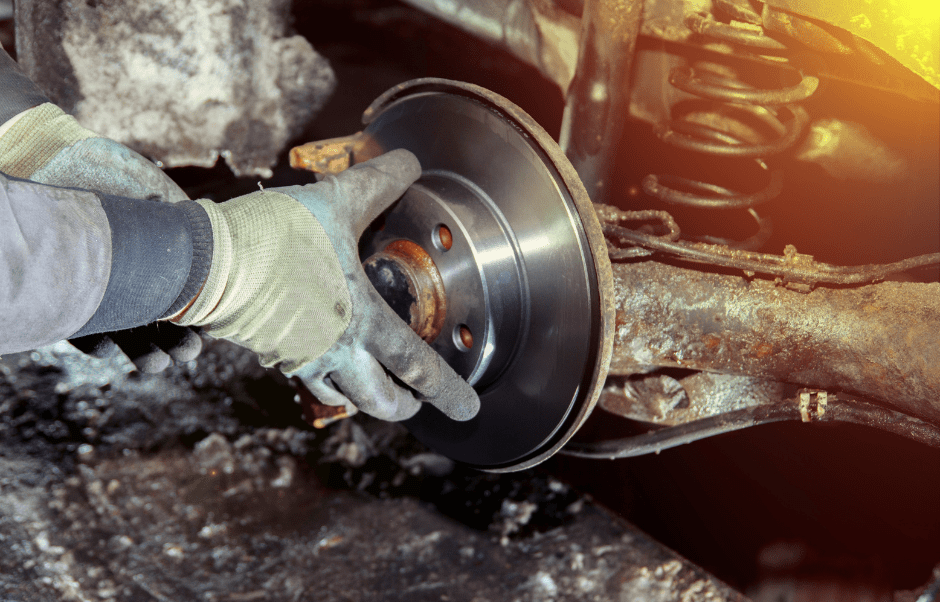 What Makes Up the Brake System In My Car?
Brakes are one of the most crucial safety features on your car and are utilized every time you drive your vehicle. There are two kinds of braking systems on many automobiles: Standard brakes and ABS. A typical braking system is made up of the rotor, the caliper, and brake pads or shoes. If your brake pads wear and are not switched out, other brake components may be damaged as well, such as the rotors or calipers.
What you need to know about Brake Repair
Why is brake service is essential?
In order to effectively stop your vehicle, brakes should be in operating order and not worn down to the rotors. Considering that this is a system that you use daily, make sure not to ignore any sort of signs or symptoms, such as noise or pulsation when pressing the brake pedal. For best performance and safety, have them examined on a regular basis. Have your mechanic check your brakes right away if you observe any of the following:
A high-pitched squeak when you push the brakes
A scratching or grinding noise when not braking, this additionally could be an indication of a brake or bearing concern and ought to be evaluated right away
Shaking or vibration in the course of stopping

Requiring more pressure on the brake pedal to stop
Brake Repair Tips
Follow these ideas to help keep your brakes working properly:
Have your brakes inspected at least once a year, and more frequently if you drive frequently in urban area traffic or reside in a location with a lot of hills
Never drive with the parking brake on
Have brake fluid tested and replaced as required however if you need to add fluid more than every couple of months, you could have a leak
The quicker you examine issues, the safer your car will be. Prolonging brake issues could lead to other more costly car repairs. Call Matlock Tire Service & Auto Repair to schedule a visit for a brake inspection today!
SCHEDULE A Brake Inspection
Knoxville


10730 Kingston Pike
Knoxville, TN 37934
865-966-0425

Athens


201 S Congress Pkwy
Athens, TN 37303
423-744-9828

Maryville


723 S Foothills Plaza
Maryville, TN 37801
865-983-0741

Hardin Valley


10838 Hardin Valley Rd.
Knoxville, TN 37932
865-248-2340

Lenoir CITY


1301 Hwy. 321 N
Lenoir City, TN 37771
865-986-6533