Particles like mold and mildew, pollen, microbes, and dust can easily harm engine parts. Air filters keep the air that moves into the engine clean from clutter. The majority of vehicles have 2 types of air filters. The internal combustion air filter filters the air pulled into the engine and avoids added wear on the engine by eliminating pollutants. The cabin air filter operates to cleanse the air that moves into the cabin by eliminating unsafe elements from the air conditioning and heating systems.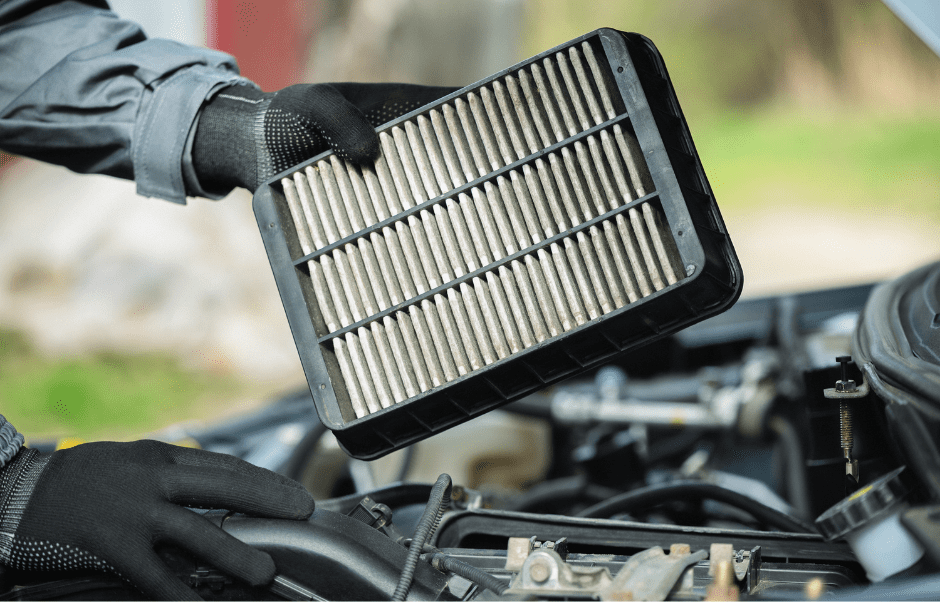 Why Is An Air Filter Change Important? 
A dirty or clogged air filter could cause complications with the gas economy, efficiency, and discharges, and sometimes can cause added engine repairs. Worn or unclean cabin air filters can negatively impact AC performance and may also pose a prospective health danger for the driver and any passengers.
Air Filters Might Have To Be Changed If You Have:
Reduction of engine power or fuel economy
Emissions concerns
Odd, wet, or musty smells when the vent is on
When Should You Change Air Filters?
It's suggested that the cabin air filter be changed every 12,000 miles, or at least yearly. Internal combustion air filters should be spot checked often and need to be changed every 3,000 – 15,000 miles or with your oil change. Vehicles driven in extreme roadway conditions, dirty roadways, off-roading, roadway construction, or icy roadways treated with ice salt, require the air filters altered much more often.
Schedule An Air Filter Replacement
Knoxville


10730 Kingston Pike
Knoxville, TN 37934
865-966-0425

Athens


201 S Congress Pkwy
Athens, TN 37303
423-744-9828

Maryville


723 S Foothills Plaza
Maryville, TN 37801
865-983-0741

Hardin Valley


10838 Hardin Valley Rd.
Knoxville, TN 37932
865-248-2340

Lenoir CITY


1301 Hwy. 321 N
Lenoir City, TN 37771
865-986-6533